Please consider donating
to support this project!


Readme (via GitHub)
---
Velox v2.0
Timing your tasks
Velox is a simple, lightweight but powerfull tasks-timer made for analysing and recording your workflow, actions or other events.

Intuitive category management and quick evaluations of your workflows:
Stay organized and create as many categories as you need and get instant evaluations or timeline-visualisations for your work.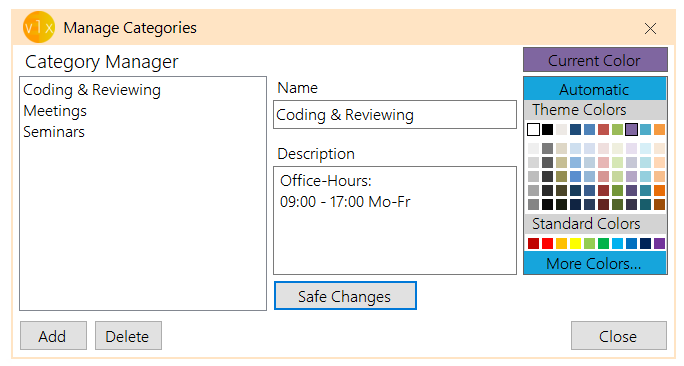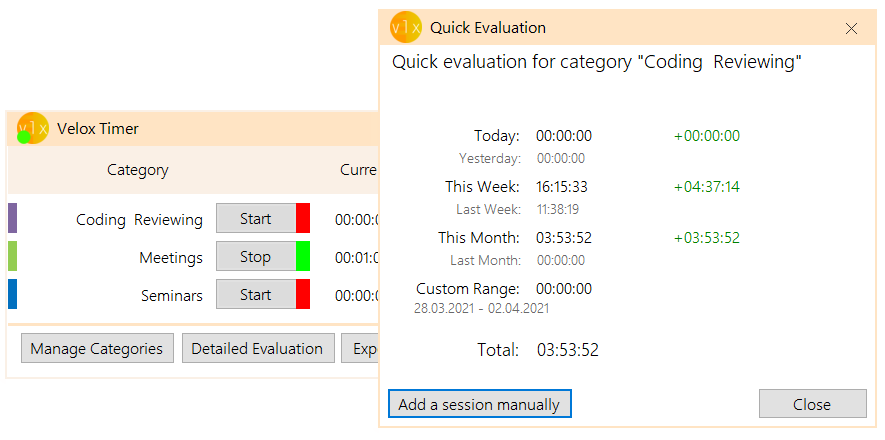 Timelines
Velox provides a visual representation of your records.
Download:
Get the latest release here